As a result of the latest coronavirus disease, at least 210 people have died in Iran, sources of the national health system confirmed. Much of the casualties come from the capital city, Tehran, and adjacent Qom, where cases first originated. The number is six times that of the official death toll of 34 issued by the Ministry of Health earlier on Friday.
The Iranian government worries that the severity of the current coronavirus epidemic will be covered up and unsure how it will handle the emergence of the epidemic. The highest number of deaths were recorded in Tehran, where large numbers of officials, including a deputy and a vice-president, tested positively for Covid-19.
The prayers were cancelled and schools and universities were closed in Tehran and 22 other cities. There were also thousands of Iranians in and outside the country as many flights to and from Iran have been halted.
After the disease emerged in China late last year over 80,000 cases of Covid-19 have been reported worldwide and 2,700 deaths. At midday on Friday, eight new Covid19 cases had been identified by the Iranian Ministry of Health and the official charge was increased to 34, with a total of 388 cases.
"Staying home, restricting traffic, reducing movement and interactions, avoiding unnecessary travel, cancelling any nationwide gatherings along are the only ways to control Covid-19," Mr Jahanpour tweeted.
Subsequently Minister of Health Saeed Namaki declared that at least three days from Saturday, all schools will be closed as caution.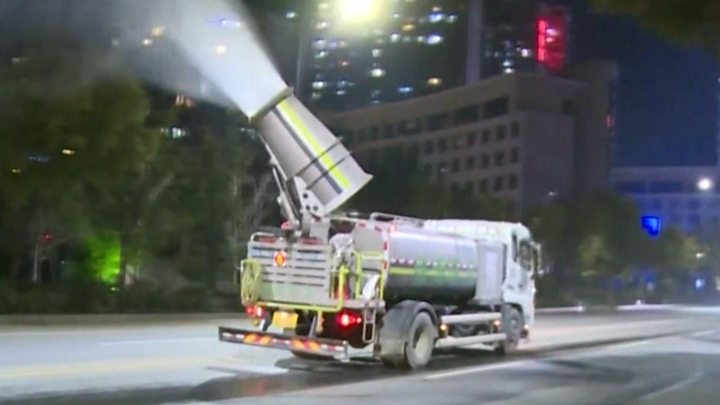 The head of the World Health Organization's emergencies programme, Dr Michael Ryan, said on Thursday that the apparent high mortality rate in Iran indicated its outbreak might be more widespread than realised.
A WHO mission is due to arrive in Iran on Sunday or Monday to help.
Dr Ryan said on Friday that its departure had been delayed due to "issues with getting flights and access to Iran", but that the United Arab Emirates was helping.
President Hassan Rouhani has ruled out placing any cities or areas in quarantine, despite the head of the joint WHO-Chinese mission on Covid-19 saying such measures had helped "changed the course" of the outbreak in China.
There has also been concern about the decision not to close the Shia Muslim shrine of Hazrat Masumeh in Qom, which is visited by millions of pilgrims every year.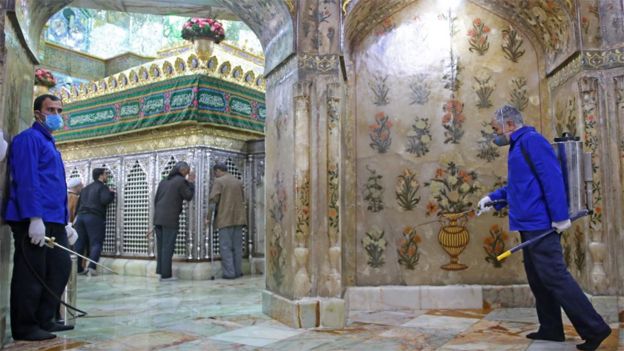 Mr Namaki told state TV that people would be allowed to visit the shrine once they had been given hand-sanitising gels, health information and face masks.
"[They must] not gather together in groups – just pray and leave," he said.
Tsoumeh Ebtekar, President of Women's and Family Affairs and Iraj Harirchi, Deputy Minister of Health, are among a host of senior officials affected.
The Hamshahri Online website reported that Ms Ebtekar – the highest-ranking woman in the Iranian government – had attended a meeting with President Hassan Rouhani and a number of ministers shortly before testing positive on Thursday.